Course Overview
Whether you're in control of a sales team made up of seasoned experts, inexperienced newcomers, or a combination of both, our 2-Day Sales Management Training class is excellent for you! In either case, it is up to you to deliver and to inspire the team as a whole.
How do you begin? How do you encourage everybody to buy? How can you set ambitious yet doable sales goals? How do you develop your team's talents through training? The best way to get their respect
This course will give you the sales management abilities and leadership techniques you need to motivate your team if you're seeking for sales manager training.
After taking the course, you will obtain a certificate from the Institute of Sales Management, which has officially endorsed it.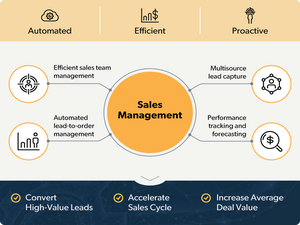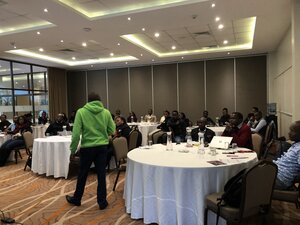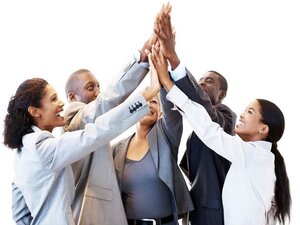 Course  Objectives
Learn how to get your team's respect and trust.
Learn how to boost the output of your team by developing your coaching and sales training abilities.
Discover the responsibilities and position of a successful sales manager.
Learn to set goals and targets with your team.
Learn how to organize and conduct successful sales meetings.
learn to inspire various personality types
Learn how to create a high-performing team culture.
Find out how to mentor your sales crew.
Understand how to resolve conflicts and disagreements within your team.
learn efficient management techniques
Learn how to create a sales strategy that will succeed.
Organizational advantages
Creating a marketing intelligence system using the relevant data
Ensuring effective administration of integrated marketing communications
Improved after-sales and sales services
Increased market share increased likelihood of sticking out from the competition improved market image development
Greater likelihood of repeat business
Collecting more effective sales promotion methods
 Personal advantages
Being more capable in the role of selling
Having the ability to explain and demonstrate products
Timely reaching set sales goals
Recognizing the value of preparation before making a transaction
Collaborating with employees from many areas around the firm
Analysis of statistical data to enhance understanding of consumer base and historical sales
Sales Training Highlights
Course Outline
How Can A Sales Manager Be Effective?
What is a sales manager's primary duties as we consider the distinction between sales management and sales leadership? What separates a great sales manager from the rest? How should you proceed? What ought not to you be doing? What should you be doing with your time instead of how you are now spending it?
Understanding Your Sales Management Potential
Find out your preferred sales management style by taking a managerial examination and learn what it means for you and your sales team at work.
Communication and Persuasion Techniques
Learn how to communicate effectively with your sales staff so that you can make your points in a clear, succinct, and persuasive way. To effectively market your idea, learn the value of nonverbal cues and how to persuade others to see things your way.
Sales mentoring and feedback abilities
To aid in the professional and personal development of your sales staff, learn how to coach and provide feedback to them. Learn several sales coaching models and how to provide appropriate, constructive criticism. such as formal coaching sessions, sales coaching on the job, reviews, etc.
The control of sales performance
Learn how to create development plans with your staff and define goals and targets for sales. Reviewing sales performance and managing underperformers are skills you should learn. Learn effective strategies for handling challenging people. Learn how to keep top sales performers motivated.
How to Conduct Superb Sales Meetings
Your sales meetings will be more focused and effective if you follow the strategies and framework covered in this important webinar. You'll get suggestions regarding how to run meetings, how to keep them on schedule, how to analyze the numbers, and how to come up with fresh ideas.
In charge of sales performance
Discover how to set sales goals and targets and create development plans with your team. Review your sales success, and learn how to deal with underachievers. Find out effective ways to handle challenging people. Become adept at keeping top sales performers 'HOT'.
How to Conduct Highly Successful Sales Meetings
You will leave this crucial session with the strategies and framework you need to organize your sales meetings for maximum effectiveness. You'll receive suggestions, ideas, and advice on how to run effective meetings, how to stay on schedule, how to analyze the numbers, and how to come up with fresh ideas.
Who Should Attend
Senior marketing directors or managers
Relationship managers and
Customer relationship managers
Professionals in customer service, supervisors,
Team leaders, and managers
Sales experts, salespeople, and sales analysts
Entrepreneurs and founders of startups
Trainers Available for:
In-House Trainings
Online Training
2 Hours Crush Program
Half  Day Program
One Day Program
Two Days Full Program
Training Techniques
Power point Presentations
Engaging conversations
Case studies
Exercises in solving problems
Focus Group Conversations
Games in Management
Skits and modeling the part