Course Overview
Are your sales presentation abilities at their best? Do your presentations increase sales or decrease them? Are you aware? During this on-site presentation skills training for salespeople, learn how to organize successful sales presentations. The ins and outs of crafting a strong story and the distinction between a terrific and gory PowerPoint will be covered in this course. They will also get coaching all day long and learn how to use questions to start a sales conversation.
Course Outcomes
Detail the design process for a sales presentation.
Showcase how to write a captivating introduction.
Demonstrate to the audience how to create a "next-step" conclusion.
Offer instruction and practice for platform skills to participants.
Investigate queries that will foster partnerships and reveal knowledge.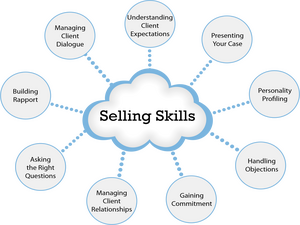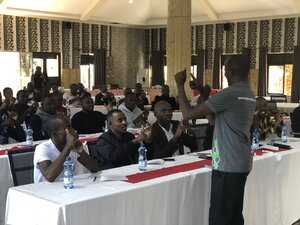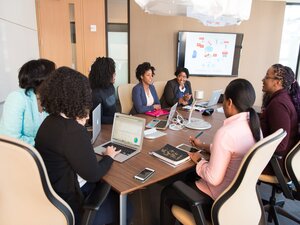 Course  Objectives
Make a sales story.
To establish rapport, learn more, and earn trust, ask questions.
Write a captivating introduction and a concluding paragraph that calls for action.
PowerPoint can be used to support a message.
Remain composed when an unexpected event occurs.
The course's main takeaways are highlighted in the outline that follows. We will adapt the content of your training program to your company's goals as necessary. Prior to the session, we will deliver a copy of the participant materials to you upon request (s)
Organizational advantages
Creating a marketing intelligence system using the relevant data
Ensuring effective administration of integrated marketing communications
Improved after-sales and sales services
Increased market share increased likelihood of sticking out from the competition improved market image development
Greater likelihood of repeat business
Collecting more effective sales promotion methods
 Personal advantages
Being more capable in the role of selling
Having the ability to explain and demonstrate products
Timely reaching set sales goals
Recognizing the value of preparation before making a transaction
Collaborating with employees from many areas around the firm
Analysis of statistical data to enhance understanding of consumer base and historical sales
Sales Training Highlights
Course Outline
Making a plan is on the agenda.
Great sales presentations don't happen by accident, despite the fact that they could appear effortless. They are meticulously planned events. We will explore the components of a strong sales pitch in this introductory discussion. Members of the group will next assess their present practice to find areas of strength and weakness. After this exercise, we will adjust the program's schedule to include any pressing issues.
Setting the tone: from meetings to handshakes
Sales presentations don't begin right when a projector is turned on. Work starts considerably earlier. The preparation for meetings is covered in this workshop section, including how to schedule and confirm meetings, when to hand out business cards, how to start a conversation and more. Having learned this preliminary information, participants
Ask questions to learn more and earn trust
Selling is not done by telling. It features personal information about you, your goods, and your offerings. B-O-R-I-N-G! The truth is that you can't meet a need if you don't know what it is, and if you don't ask the correct questions, you won't find out. This portion of the training emphasizes asking questions that reveal issues, worries, and goals. Participants will create inquiries to establish rapport, learn details, and acquire trust during this talk.
Scriptwriting: Putting Thoughts on Paper
Planning is the foundation of a strong pitch. This portion of the training will cover writing interactive presentation scripts. The chance to experiment utilizing various tools to storyboard their storylines will thereafter be given to the participants.
Slide Over: Utilizing Images
"Page after page of bullets were read. Ugh! I'm a reader. I don't require assistance with this." Do others have comparable things to say about you? You're not getting the most from your slides if you're utilizing them as a teleprompter or as a handout alternative. The impact of PowerPoint on a sales presentation might be positive or negative. This segment of the seminar will look at how professional speakers utilize PowerPoint and how they don't.
Preparing for the Pitch by standing and speaking
The significance of beginning a presentation with an interesting opening and concluding it with an action-oriented finish will be covered in this seminar section. After that, the group will have time to prepare and present each of those components. The facilitator will now advise each speaker on platform skills at this stage in the event. Additionally, participants will have the chance to provide comments to one another.
Think Quickly: Dealing with the Unexpected
The gathering is not attended by the decision-makers. Before you have even finished a fifth of your stuff, you are cut off. The likelihood is hostile. Potential customers can occasionally toss curve balls. Depending on how you approach them, your sales efforts may succeed or fail. The topics of anticipating the unexpected and methods for maintaining composure in the face of turmoil will be covered in this concluding session.
Participants in this training will have learned how to create a strong sales presentation by the end. They will be aware of PowerPoint's function in the procedure. Additionally, they will be adept at asking inquiries and responding coolly to unforeseen surprises.
Who Should Attend
Senior marketing directors or managers
Relationship managers and
Customer relationship managers
Professionals in customer service, supervisors,
Team leaders, and managers
Sales experts, salespeople, and sales analysts
Entrepreneurs and founders of startups
Trainers Available for:
In-House Trainings
Online Training
2 Hours Crush Program
Half  Day Program
One Day Program
Two Days Full Program
Training Techniques
Power point Presentations
Engaging conversations
Case studies
Exercises in solving problems
Focus Group Conversations
Games in Management
Skits and modeling the part