Course Overview
The pipeline eventually runs dry if it isn't fed. Prospecting is therefore a crucial phase in the sales cycle. Top salesmen are aware of this they must constantly be looking for chances and acting wisely when doing so. Or, to put it another way, "there ain't no Coupe DeVille hiding in the bottom of a Cracker Jack box." Prospecting done incorrectly can be time- and energy-consuming. This course focuses on strategies salespeople can use to analyze their clientele and identify those who can assist them in achieving their present and long-term company objectives. Participants will examine their customer categories, create a prospecting model, establish prospecting goals based on their attrition history and sales targets, and create an analytics dashboard.
Course Outcomes
Provide resources for identifying the intended client segments.
Describe methods and resources for locating potential clients.
Offer strategies for regaining lost accounts
Advice on how to cold-call new customers.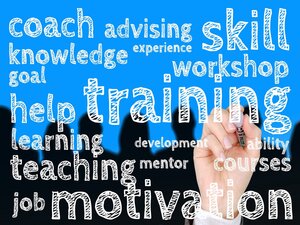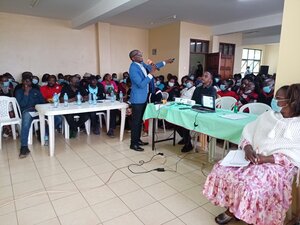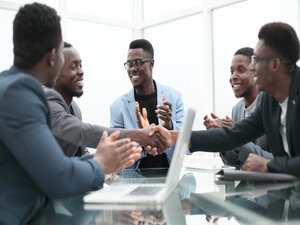 Course  Objectives
Describe how much prospecting is a part of their business and what their aims are for prospecting.
Recognize prospect groupings
Describe a prospecting procedure unique to their business.
Make use of and expand their current offline and online networks.
Create a plan to reclaim lost accounts.
Utilize the phone to expand your sales prospecting pipeline.
The course's main takeaways are highlighted in the outline that follows. We will adapt the content of your training program as necessary to achieve your company goals. Before the session, we will deliver a copy of the participant materials to you upon request (s).
Organizational advantages
Creating a marketing intelligence system using the relevant data
Ensuring effective administration of integrated marketing communications
Improved after-sales and sales services
Increased market share increased likelihood of sticking out from the competition improved market image development
Greater likelihood of repeat business
Collecting more effective sales promotion methods
 Personal advantages
Being more capable in the role of selling
Having the ability to explain and demonstrate products
Timely reaching set sales goals
Recognizing the value of preparation before making a transaction
Collaborating with employees from many areas around the firm
Analysis of statistical data to enhance understanding of consumer base and historical sales
Sales Training Highlights
Course Outline
Choosing Your Market: Running for the Hills
A discussion of the participant's current prospecting techniques kicks off this course. We'll discuss what's working and what isn't in our first discussion. The strategic-thinking tool Lenses: Gaining Focus and Seeing New Perspectives from Business Training Works will then be used to examine current consumers through a number of lenses. The group will begin to define the kinds of clients they want to draw, those they don't, and those who fall somewhere in between through their involvement in this exercise.
Understanding the Pipeline's Flow: The Gold Rush
The most successful prospectors are those who are familiar with every facet of their sales funnel. Participants will build a pipeline model for the sales process' prospecting phase as part of this course assignment. During this exercise, they will determine what needs to occur at each, the average amount of time people spend at each process stage and level.
How to Polish Your Sifting Pan and the Value of Prospecting
The following segment of the program examines prospecting-related data. Participants will examine their company's hard data during this segment, including the proportion of recurring customers against new customers, customer attrition rates, inbound conversion rates, and outbound conversion rates. We will then discuss objectives relating to the information.
Important Pointers: Speaking, Trade Shows, and Networking
Most individuals prefer to buy from people they like and know if they have the option. The activities salespeople can take to expand their networks are the main topic of this program segment. We will discuss strategies for expanding a virtual network, starting with Linkedin and other digital tools. Next, we'll talk about tried-and-true networking strategies like going to trade fairs, joining organizations for your industry, giving speeches at events, etc. Participants in this course component will also discover influencers in their network that could aid them in expanding their clientele and creating a strategy to take advantage of those relationships.
Recovering Lost Accounts using That's My Gold
Gold left unattended is easily taken. Likewise, consumers that we don't pay enough attention to will frequently be "stolen" by other businesses. The program's customer retention section examines strategies for recovering lost accounts and lowering attrition in the future. Teams of participants will decide on specific steps that could help them win back some of the clients they may have lost over time.
Mining Hard Rock: Using the Phone
Cold calling is not generally favored, although it can occasionally be required to break new ground. The program's dos and don'ts are covered in this section on utilizing the telephone as a tool for marketing and sales. We'll concentrate primarily on language for initiating calls, developing rapport, and requesting authorization to contact you further in this last section of the course.
Participants should leave this workshop with an understanding of the importance of prospecting for their company, their prospecting pipeline model, and strategies for boosting the flow of prospects through that funnel.
Who Should Attend
Senior marketing directors or managers
Relationship managers and
Customer relationship managers
Professionals in customer service, supervisors,
Team leaders, and managers
Sales experts, salespeople, and sales analysts
Entrepreneurs and founders of startups
Trainers Available for:
In-House Trainings
Online Training
2 Hours Crush Program
Half  Day Program
One Day Program
Two Days Full Program
Training Techniques
Power point Presentations
Engaging conversations
Case studies
Exercises in solving problems
Focus Group Conversations
Games in Management
Skits and modeling the part