Course Overview
Businesses are profit-generating units, and the act of selling fuels these units. The ultimate goal of an organization's activities is to generate specific sales. Market orientation has changed from a focus on products to one on marketing.
Finding the best clients for your product was the main focus of selling previously, but today finding the best products for your customers is the top priority. The fulfillment of customers' needs has become crucial for business success.
Every firm now needs to have a dedicated sales team as a result of this. A professional seller who will not only sell the products but instead generate value for the consumer, manage relationships with customers, and other such tasks is now necessary for a firm rather than just a salesperson.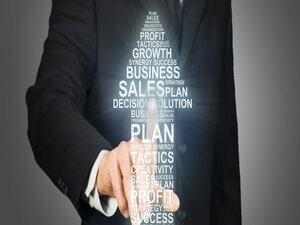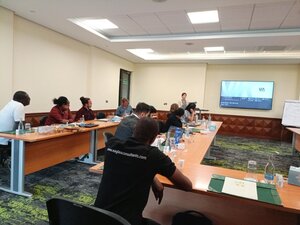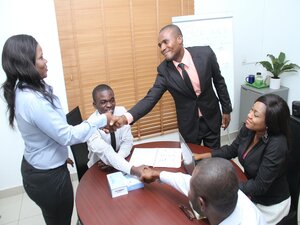 Course  Objectives
To succeed in selling, hone your face-to-face communication abilities with customers and prospects.
Developing abilities that will help the organization generate leads and gather data
Recognize different selling techniques and selling tactics
Fostering prospecting and negotiating abilities
Recognize the value of follow-up in preserving a lasting relationship with clients.
Organizational advantages
Creating a marketing intelligence system using the relevant data
Ensuring effective administration of integrated marketing communications
Improved after-sales and sales services
Increased market share increased likelihood of sticking out from the competition improved market image development
Greater likelihood of repeat business
Collecting more effective sales promotion methods
 Personal advantages
Being more capable in the role of selling
Having the ability to explain and demonstrate products
Timely reaching set sales goals
Recognizing the value of preparation before making a transaction
Collaborating with employees from many areas around the firm
Analysis of statistical data to enhance understanding of consumer base and historical sales
Sales Training Highlights
Course Outline
Basics of marketing
marketing's definition
Marketing vs. Selling
Concepts in marketing include those for products, sales, marketing, holistic marketing, and social marketing.
a description of marketing management and its role in an organization
Sales and management fundamentals
Planning, arranging, and controlling are aspects of sales management.
Management of Sales by Objective
Organization for sales
Establishing the sales framework
Understanding selling principles
Direct sales, relationship sales, and partnership sales are some examples of selling types.
Various sales tasks
Market intermediaries' various forms
The definition of sales goals
Various positions for selling
Method of Selling
Commercial Selling
A professional salesperson's role
The significance of acquiring value
Various selling techniques
Selling on the side
Cycle of sales and producing leads
Carrying out sales calls
An increase in conversion rates
leading scorer
Recognizing the viewpoint of the consumer
Relationships in sales that are transactional and functional
Types of clients
Issues a salesperson faces in terms of ethics
Recognizing the customer's cultural characteristics
Five-stage buying decision model
Decisions heuristics
Carrying out market research
Examining the marketplace's conditions
What makes marketing research crucial?
Setting up a research plan and conducting market research
Varieties of research Focus groups and polls
Making use of a marketing intelligence system
Who Should Attend
Senior marketing directors or managers
Relationship managers and
Customer relationship managers
Professionals in customer service, supervisors,
Team leaders, and managers
Sales experts, salespeople, and sales analysts
Entrepreneurs and founders of startups
Trainers Available for:
In-House Trainings
Online Training
2 Hours Crush Program
Half  Day Program
One Day Program
Two Days Full Program
Training Techniques
Power point Presentations
Engaging conversations
Case studies
Exercises in solving problems
Focus Group Conversations
Games in Management
Skits and modeling the part