Course Overview
An effective chat agent can increase conversion rates, and live chat can differentiate the online purchasing experience. Choosing a good chat solution is one aspect of the problem; the other is understanding how to make the most of it. The fundamentals of chat sales are covered, as well as strategies for moving customers to the next stage of the purchasing process.
In this lesson, we'll discuss how to fit dialogue into the buying cycle, how to establish rapport with others, and reading comprehension strategies.
Questioning, probing, and summarizing techniques, adapting discussions to fit diverse tastes, and language for guiding website users toward a purchase or the following step in the purchasing process are all examples of people styles.
Course Outcomes

Describe the benefits of using chat as a selling technique.
Learn about relationship selling's fundamentals.
Show how crucial it is to establish rapport right away in chat interactions.
Offer guidelines for identifying and adjusting communication styles.
Provide examples of queries, probing inquiries, and summaries of customer responses. Give plenty of opportunity for practice and instruction.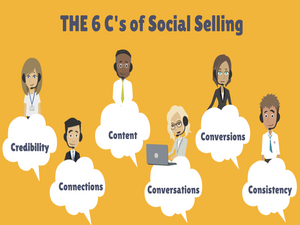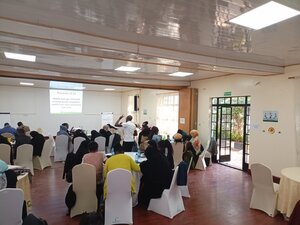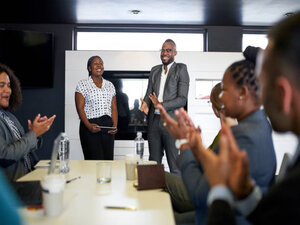 Course  Objectives
Describe the ways in which chat can be a relationship-building and sales tool.
Describe the changes in consumer behavior caused by digital marketing.
Explain why people visit websites and how chat fits into different customer journeys.
Describe the steps in a typical buying cycle and what happens at each one:
Using chat, establish rapport.
When chatting, speak in conversational English.
Integrate real-time text with pre-written communications.
Recognize when a conversation is being conducted in too-casual a manner. Adapt your communication style to the needs of your customers.
Use both closed and open questions.
Probing clients with open-ended queries will encourage them to divulge information.
Rephrase and summarize client feedback.
Guide clients through the next stage of the purchasing process.
The course's main takeaways are highlighted in the outline that follows. We will adapt the content of your training program as necessary to achieve your company goals. Prior to the session, upon request, we will send you a copy of the participant materials (s)
Organizational advantages
Creating a marketing intelligence system using the relevant data
Ensuring effective administration of integrated marketing communications
Improved after-sales and sales services
Increased market share increased likelihood of sticking out from the competition improved market image development
Greater likelihood of repeat business
Collecting more effective sales promotion methods
 Personal advantages
Being more capable in the role of selling
Having the ability to explain and demonstrate products
Timely reaching set sales goals
Recognizing the value of preparation before making a transaction
Collaborating with employees from many areas around the firm
Analysis of statistical data to enhance understanding of consumer base and historical sales
Sales Training Highlights
Course Outline
The Fundamentals: Recognizing Where Chat Fits
The first part of this course looks at how chat fits into the online shopping process. In this segment of the show, we will discuss how chat works as a relationship-building tool and a sales tool. Next, we'll examine how digital marketing has changed how consumers shop and why these modifications matter to those who use chat as a customer engagement channel.
You Visit This Place Often? : Starting a Dialog
Just as making a good first impression is crucial in face-to-face interactions, how we start a chat might affect a customer's perception of us and our business.
Understanding Who You Are Talking To: What's Your Sign?
Some people like to talk a lot, while others are more direct. Being ability to swiftly read consumers and make adjustments is essential for chat representatives. For a guy who appreciates a no-nonsense approach, a fluffy response is not appropriate. Likewise, if a consumer asks specific inquiries, a brief and direct response might not be adequate. People styles are discussed in this section of the session, along with how to identify them and change chats to account for client preferences.
How Should I Summarize and Probe for Better Understanding?
If you don't comprehend the needs of your clients, you can't assist them. This section of the training will focus on sales communication and the value of listening carefully, thinking critically, and summarizing what clients say. Participants will have the chance to put their abilities to use as they work through a number of case studies. An real conversation about authenticity concludes this section. We'll go over how to properly use premade messages, how to sell without being forceful, and how to steer clear of cheesy, pushy, or otherwise unsuitable language when relationship marketing.
What Comes Next: Getting to the Next Level
The next step in the sales process may be making a purchase, setting up an appointment, or arranging a service, depending on the company. Most businesses, regardless of industry, have a clear sales cycle and objectives for their online chat services. The language of movement is the emphasis of this final section.
Customers from one stage to the next.
At the program's conclusion, participants should know how chat fits into online purchasing and specific actions they can take to build relationships with site visitors and drive them to the next stage in the shopping process.
Who Should Attend
Senior marketing directors or managers
Relationship managers and
Customer relationship managers
Professionals in customer service, supervisors,
Team leaders, and managers
Sales experts, salespeople, and sales analysts
Entrepreneurs and founders of startups
Trainers Available for:
In-House Trainings
Online Training
2 Hours Crush Program
Half  Day Program
One Day Program
Two Days Full Program
Training Techniques
Power point Presentations
Engaging conversations
Case studies
Exercises in solving problems
Focus Group Conversations
Games in Management
Skits and modeling the part