Course Overview
Strategic planning is the skill of developing detailed business plans, putting them into action, and then assessing how well they worked in light of the organization's overarching long-term objectives. It is a theory that emphasizes combining several organizational divisions to achieve a company's strategic objectives.
The strategic planning and management course will teach you the theories and principles of strategic planning as well as the procedures, strategies, and equipment needed to create and carry out an effective strategy plan.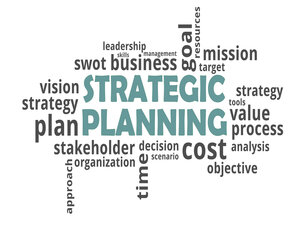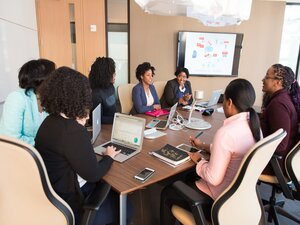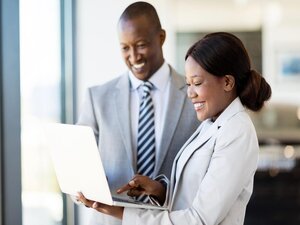 Course  Objectives
Identify strategic planning issues
Create a strategic plan that is competitive.
Differentiate the primary analytical and theoretical approaches used in strategic planning.
By incorporating strategy, goals, measurements, and execution, bring their corporation into alignment with their planning objectives.
Determine how to establish strategic models and come up with applications for their company
Adopt a customer-centric approach to strategic planning.
Explain how your company's business actions, those of your competitors, and those of your customers affect the outcomes in your marketplaces.
Determine the most effective way to carry out their strategic planning.
Organisational Benefits
Gain from educating your staff about the definition and significance of board effectiveness in businesses, especially if it has any bearing on the main goals, values, mission, and vision of your company.
Concentrate and target your efforts on the protocol and practices of the Board of Directors.
By ensuring a connection between the board and operational employees, the business may strengthen its synergy, which will raise employee morale and boost productivity.
Critically evaluate your organizational capabilities in terms of conformity with the aforementioned principles by conducting a gap analysis and performance audit.
Personal Benefits
Enhance your performance through increased productivity and enhanced communication with your operational personnel by becoming aware of the effects and long-term benefits of adhering to board norms and procedures.
Understanding the Board Practice Principles
Participate in productive discussions about the subject to enhance organizational capability and communication in general.
Put your knowledge about the effects of board effectiveness in your organization's context and integrate it.
Demonstrate knowledge of and comprehension of the key tenets governing the execution of board effectiveness. Training
Recognize the many individuals, institutions, and organizations that interact with the Board of Directors in an organization, as well as their roles, functions, and responsibilities.
Determine and assess the primary flaws that contribute to your organization's board's inefficiency.
Governance and Board Development Training Highlights
Course Outline
Strategic Planning and Management Overview    
Definition and attributes of a strategy
Strategic management overview
Overview of strategic planning
Aspects of a strategic plan
What makes a strategic statement?
Strategic management and planning are important in organizations.
The Strategic Foundations
Distinguishing between a mission and a vision
The Function of Core Values in Strategic Planning
Explain Your Unit's Unique Value.
The importance of purpose in creating high-performance organizations that provide result
Statements of purpose and vision
Process of Strategic Planning and Management
Environmental Evaluation
Strategy Development
Putting a Plan Into Practice
Strategy Assessment
Examination of the Environment
The atmosphere outside
macro and micro variables
Market and Macrotrends
The matrix of relevance and performance
An internal setting
Internal Assessment Elements
Core competency concept
Culture Matters in Internal Assessment
Diagnostic Internal Assessment
Tools and methodologies for internal and external assessments
Choosing Strategically
Synthesis of data, perception, and imagination in strategic planning
carrying out a SWOT analysis
Choosing strategic objectives using a SWOT analysis
Identifying the integrated parts of the organization
Performance targets and strategic imperatives
Key Elements of Strategic Plan Construction
What you believe
Mission, guiding principles, and internal/external evaluation
What do you hope to achieve?
Vision, objectives, and goals
Where are you going? Strategic Plan
the creation of strategic projects
Creating a plan of action
metrics of strategic performance
What are the hazards to the strategy?
Sharing and Carrying Out the Strategic Action Plan
Locating executional gaps in the strategy
Increasing commitment through a variety of communication channels
Set performance standards for individuals and teams that are related to the strategic action plan.
Directing the organization in the desired direction
Linking recognition and rewards to strategic advancement
Strategy Evaluation
The significance of strategy reviews
holding sessions for strategic reviews
creating an agenda for a strategic review
modifying the plan
Strategic Planning: Three Ds
Decisions
Direction
Dedication
Strategic Issues in a Competitive Setting
Market effects of partnerships between rivals and between rivals and customers
How links between competitors affect changes in industries
Data, vision, and innovation principles
Performing a SWOT analysis
Issues of strategy and creative strategies
Strategic Analysis
Strategic thinking context
Important elements of strategic thinking
utilizing instruments of strategic thought
process of strategic thinking
Governance and Plan
Strategic leadership: what is it?
Strategic management and the role of strategic leadership
Requisite abilities for a strategic leader
Strategic leadership guidelines
Who Should Attend
Senior marketing directors or managers
Relationship managers and
Customer relationship managers
Professionals in customer service, supervisors,
Team leaders, and managers
Sales experts, salespeople, and sales analysts
Entrepreneurs and founders of startups
Trainers Available for:
In-House Trainings
Online Training
2 Hours Crush Program
Half  Day Program
One Day Program
Two Days Full Program
Training Techniques
Power point Presentations
Engaging conversations
Case studies
Exercises in solving problems
Focus Group Conversations
Games in Management
Skits and modeling the part