How May I Help You: Outstanding Telephone Courtesy and Customer Service

Course Overview
People will likely perceive your personnel as rude, indifferent, unprofessional, and uninterested in their business if your company's telephone presence is less than stellar. Do those who answer your phone seem sympathetic to you? Friendly? in command? Do they pay attention? Do they comprehend what motivates the person on the other line of communication? Participants will gain knowledge of the fundamentals of customer service, develop polished phone manners, practice these abilities through exercises, and leave with the skills necessary to portray a confident, trustworthy, and competent image.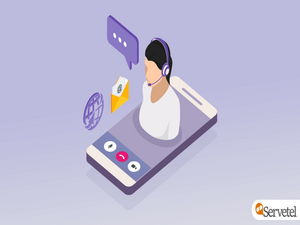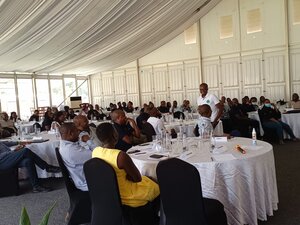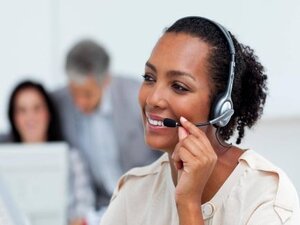 Course  Objectives
Participants should be able to after this training to:
Describe the significance of having a positive outlook when providing excellent customer service.
List the advantages of offering exceptional customer care to both internal and external clients.
Identify obstacles to providing excellent customer service.
By effectively resolving case study questions, you can use strategies for handling irate or disgruntled consumers.
Effectively handle accents and dialects over the phone.
Exhibit the appropriate method to welcome, transfer, and put callers on hold.
Recognize various behavioral inclinations, and then adjust as necessary.
To get better outcomes, soften your rough language.
Manage your job stress well.
Create a plan of action to enhance your customer service abilities.
The course's main takeaways are highlighted in the outline that follows. We will alter your training program as part of the content as required to achieve your business goals. Before the session, we will deliver a copy of the participant materials to you upon request (s).
Organizational advantages
After successfully completing the Customer Service Excellence Course, participants contribute to their organization in the following ways:
The company will be able to keep clients for a long time, which will lower the cost of customer acquisition.
Customers that receive exceptional service are more likely to refer the company to others, which promotes business growth.
Businesses can get a competitive advantage in their sector by providing excellent customer service.
Staff who have received the most recent training and resources are more empowered and motivated. They are able to create stronger bonds with their clients, which is advantageous to both the client and the staff.
Increased sales will help the company become more profitable.
Create a favorable brand and reputation in the marketplace as a company that values its customers.
Personal advantages
Participants will gain the following benefits personally after completing the Customer Service Excellence training course:
Sales agents who have greater knowledge and skills typically handle challenging situations in a much more professional manner. This gives them more power and inspires them to work harder.
boosting the spirits of the sales staff because they will be more productive because they will be better prepared
improved listening and communication abilities
acquiring a growing range of customer service abilities that will help them advance their careers
Participants will be better equipped to meet their goals on schedule by developing an emotional connection and empathy with their consumers.
Customer Service Training Highlights
Course Outline
What an Attitude: The Beginning of Service Excellence
An excellent experience can be greatly improved by the customer service provider's pleasant attitude. This introductory session discusses the elements that result in excellent service as well as those that sabotage a client connection.
Telephone among the Tools of the Trade
Participants will study words and phrases in this course that express professionalism, friendliness, and helpfulness. They will practice taking precise and effective messages, learn how to screen calls without offending callers, discover alternative phrases to "Hold, please," and become familiar with questioning strategies that get to the heart of customer complaints.
Tips for Handling Tough Calls Regarding Accents and Dialects
A telephone conversation can be challenging due to a strong accent or local dialect. This section focuses on methods that should have the ability to lessen the speech cues used by the workforce of your company to handle people with strong accents and dialects more effectively.
Changing Your Words to Improve Your Relationships
The meaning of the proverb "Some individuals take years to understand the saying that it's not what you say that matters, but how you say it. Participants will gain language skills in this lesson so that their communications will be more effectively heard when they deal with customers. There is a focus on developing conflict-reducing "no" skills and avoiding expressions like "that's not my job" and "I'm not sure.
Dealing with Difficult Customers: The Good, the Bad, and the Ugly
Not all clients are simple to work with. Participants will learn in this section of the program how to deal with irate customers, whiny customers, customers who try to take advantage of the business, and other unpleasant people in an efficient manner using real-world case studies.
Do Call Again: Make a Good First Impression
Participants learn how to establish a strong first impression that encourages callers to call again during this talk. This lesson covers how to handle chatty callers without being unpleasant, how to end a conversation with a statement, and how to leave a good voicemail message to stop telephone tagging,
Stress in Customer Service: 15-Minute Mini Spa
Dealing with the demands, needs, and annoyances of consumers can result in needless stress and frustration. The training session ends with a discussion of stress-reduction measures that will keep participants rested and focused while providing great customer service.
Who Should Attend
Senior marketing directors or managers
Relationship managers and
Customer relationship managers
Professionals in customer service, supervisors,
Team leaders, and managers
Sales experts, salespeople, and sales analysts
Entrepreneurs and founders of startups
Trainers Available for:
In-House Trainings
Online Training
2 Hours Crush Program
Half  Day Program
One Day Program
Two Days Full Program
Training Techniques
Power point Presentations
Engaging conversations
Case studies
Exercises in solving problems
Focus Group Conversations
Games in Management
Skits and modeling the part