Course Overview
"Hi. How are you doing today?" "Up until you called, I was OK!" No one has ever claimed that cold or even warm calling is simple. Telephone sales are a challenging industry. The persons assigned the assignment deserve every advantage possible because of this. The use of the phone as a sales tool is the exclusive subject of this course. It is perfect for those who handle incoming queries and make cold calls or warm calls. In the class, we'll discuss strategies for maintaining a good attitude, ways for scheduling calls, methods for investigating potential clients, tips for getting past gatekeepers, and models for organizing talks. The session offers numerous possibilities for role-playing using scenarios.
Course Outcomes
Describe the best ways to use the phone as a sales and communication tool.
Share suggestions for building rapport on the phone.
Review the value of consultative selling techniques in telephone sales.
Make suggestions for ways to strengthen your questioning and listening abilities.
Offer a structure for making calls.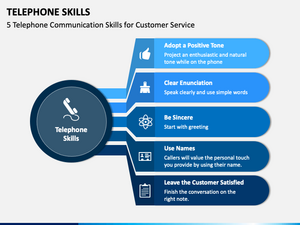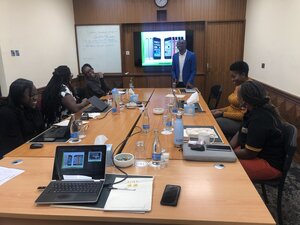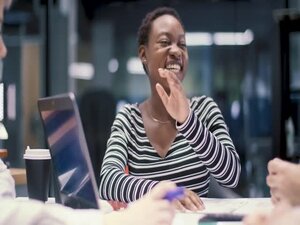 Course  Objectives
Determine how to leave a good first impression.
Speak clearly, whether they are answering call 300 or call three.
Clearly state the advantages of their goods and services.
Prospective studies
They schedule their calls and adhere to it
Manage a variety of reactions.
Request a sale or approval to advance to the following stage of the sales cycle.
The course's main takeaways are highlighted in the outline that follows. We will adapt the content of your training program as necessary to achieve your company goals. Before the session, we will send you a copy of the participant materials if you ask for it (s).
Organizational advantages
Creating a marketing intelligence system using the relevant data
Ensuring effective administration of integrated marketing communications
Improved after-sales and sales services
Increased market share increased likelihood of sticking out from the competition improved market image development
Greater likelihood of repeat business
Collecting more effective sales promotion methods
 Personal advantages
Being more capable in the role of selling
Having the ability to explain and demonstrate products
Timely reaching set sales goals
Recognizing the value of preparation before making a transaction
Collaborating with employees from many areas around the firm
Analysis of statistical data to enhance understanding of consumer base and historical sales
Sales Training Highlights
Course Outline
Understanding the Present: Static on the Line
The event begins with a brief round-robin discussion regarding telephone selling and the participants' experiences with the process, including what has worked well, issues that have always existed, and challenges that have emerged as a result of changes in technology and prospect behavior. This conversation will highlight the participants' existing knowledge of selling.
Knowing What You Have and Who Your Calling Is Before Your Fingers Do the Walking
There is no justification for anyone to pick up the phone ill-prepared in the era of information. Salespeople must first comprehend what they offer and why it is fantastic. The next step is for them to have a reasonably solid understanding of why the caller should desire it. This program element examines both of those subjects. Participants will create benefit statements for their businesses, products, and services while working in teams. They will then look at techniques for conducting in-depth and broad customer research.
Uncross Those Wires: The Value of Effective Communication
This section of the curriculum focuses on communication and the strategies that can be used by individuals to establish rapport with others when visual cues are not present. We'll talk about what telephone communication is lacking and how to make up for the absence of visual cues. Additionally, we'll spend some time talking about specific strategies for sounding up-to-date, competent, and genuine whether it's the first or fifty-first call of the day.
Pre-call preparation assistance for operators
Planned calls are crucial; canned calls are rarely a smart idea. We will talk about the value of working systematically, setting call goals, and having a plan before going on the phone in this seminar section. Participants will build a model in this section of the session that details the actions that ought to be taken before each call they make or receive.
Dial That Number and Modify Your Outlook
The majority of businesses have a high number of phone sales. A salesperson is much more likely to hear "no" most of the time in particular businesses than they are to get "yes" from everyone. This lesson emphasizes the value of adopting a happy outlook and strategies for doing so all day.
Ring, Ring, Let's Exercise!
When it comes to developing great telephone-selling abilities, practice makes perfect. Participants will role-play a variety of scenarios throughout this portion of the program. They will receive guidance from the facilitator during this activity and criticism from their classmates.
Call-Backs and Phone Tag: How to Handle the Unexpected
"HI. It's John here. Though I'm not in right now, please leave me a voicemail! How salesmen leave messages can make the difference between a contract and a delete. We will examine the ins and outs of leaving voicemails that recipients are likely to listen to in this section of the program. Additionally, we will talk about phone management techniques in this section of the training.
No Problems: Completing the Sale
Every successful sale involves a closing phase. In this last section of the course, we'll look at techniques for ending calls and asking for whatever comes next in the sales cycle, such as permission to call again or the actual sale.
Who Should Attend
Senior marketing directors or managers
Relationship managers and
Customer relationship managers
Professionals in customer service, supervisors,
Team leaders, and managers
Sales experts, salespeople, and sales analysts
Entrepreneurs and founders of startups
Trainers Available for:
In-House Trainings
Online Training
2 Hours Crush Program
Half  Day Program
One Day Program
Two Days Full Program
Training Techniques
Power point Presentations
Engaging conversations
Case studies
Exercises in solving problems
Focus Group Conversations
Games in Management
Skits and modeling the part