Course Overview
Learn how to improve your emotional intelligence and control your responses by taking the Emotional Intelligence (EQ) In The Workplace Training. In addition, how you come across at work depends a lot on your emotional intelligence. Additionally, it is based on your unbiased evaluation of various individuals and circumstances.
You will comprehend what EQ is after finishing this one-day training. You will also learn the four fundamental abilities needed to perform self-management: self-awareness, self-regulation, and self-motivation. Learn how to apply empathy, comprehend, control, and express your emotions effectively in this emotional intelligence training course. After taking this course, the advantages of having a high EQ will also become clear.
For success in the workplace, emotional intelligence is crucial. Effective relationships can be created by leaders and staff who are emotionally savvy to raise productivity at work. Your success and leadership potential depend on your ability to comprehend and develop your emotional intelligence.
The focus of this training session on emotional intelligence for workplace success will be on the crucial abilities needed to create good relationships, lead teams successfully, and handle the variety of personalities that are typically present at work. Building a successful company requires the ability to recognize our own and others' emotions, engage in creative teamwork, and promote team member synergy.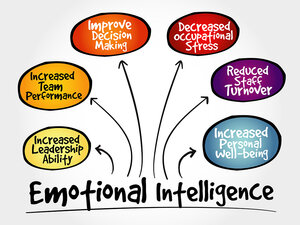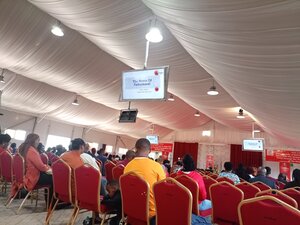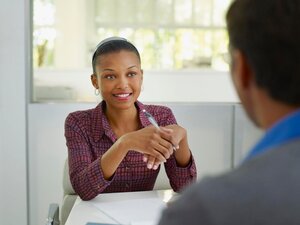 Course  Objectives
What does emotional intelligence mean? (EQ)
The advantages of emotional intelligence
Learn the four fundamental abilities needed to use emotional intelligence.
Define self-management, self-awareness, self-regulation, self-motivation, and empathy, then put them into practice.
Read the related verbal and nonverbal cues.
successfully interact with others through nonverbal communication
converse with others orally
Interpret and control your feelings.
mastering the skills necessary to manage and control one's own emotions
Express your feelings in the appropriate language.
Combine positive and negative thinking
positively affect others
Describe how to apply emotional intelligence at work.
Employ the ideas and methods in the workplace.
hone interpersonal abilities including self-awareness, which is the capacity to identify and comprehend one's own moods, feelings, and desires as well as how they affect others.
Develop empathy, the capacity to comprehend the emotional makeup of others and the ability to react in accordance with their emotional reactions.
Develop interpersonal skills that demonstrate your ability to manage connections and create networks.
Learn how to respond to criticism and adversity.
Leadership techniques for collaborating with others to achieve common objectives
Management & Supervisory Training Highlights
Course Outline
Lesson 1:  Is EQ a passing fad?
The Influence of Feelings
Useful Emotional Intelligence Models from the Limbic System
Lesson 2: I Feel Therefore I Am Tuning In to My Emotions
Window Johari
Self-Control \ Resilience
Lesson 3: Interpersonal abilities Reflection
The Emotions of Others
Social Intelligence and Empathy
Culture and Emotions
Lesson 4: Reflection
How Emotions at Work Affect Others
Talking with challenging people
Adapting to change
Emotional quotient and toxic workplaces
Lesson 5: The Shadow side
Manipulation
emotional candor
Lesson 6: "Leading and Emotions"
Emotional quotient and leadership
Mental Flexibility
EI development in organizations
Lesson 7 Reflections from Reflection
Make an action plan with accountability and references.
Who Should Attend
Senior marketing directors or managers
Relationship managers and
Customer relationship managers
Professionals in customer service, supervisors,
Team leaders, and managers
Sales experts, salespeople, and sales analysts
Entrepreneurs and founders of startups
Trainers Available for:
In-House Trainings
Online Training
2 Hours Crush Program
Half  Day Program
One Day Program
Two Days Full Program
Training Techniques
Power point Presentations
Engaging conversations
Case studies
Exercises in solving problems
Focus Group Conversations
Games in Management
Skits and modeling the part