Handling Customer Complaints

Course Overview
It is unavoidable for every firm to encounter some unfavorable client feedback or complaints. Customer complaints may even be a daily reality for most firms, which they must manage and address.
If you were to see it from a different angle, though, customer complaints might just present your business with the chance of a lifetime to win over some of its most devoted clients. You may learn a ton from customer complaints that can help you better understand your clients and increase customer retention. You can learn a lot about possibly widespread issues that you can look into and permanently fix by looking into client complaints and feedback.
This two-day training will provide you the ability to build rapport with clients, respond skillfully to escalating service issues, and seize service chances to create client connections that foster client loyalty and organization confidence to turn client complaints into business possibilities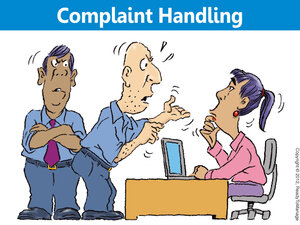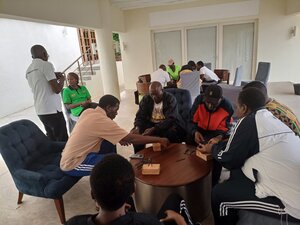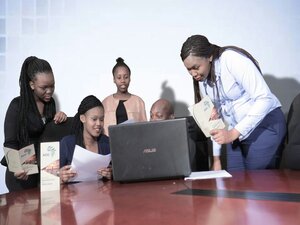 Course  Objectives
Participants should be able to after the program to:
• Keeping the Customer
• Maintaining Reputation
• Protect the Bottom Line
• Encourages Improvement
The course's main takeaways are highlighted in the outline that follows. We will adapt the content of your training program as necessary to achieve your company goals. Before the session, we will deliver a copy of the participant materials to you upon request (s).
Organizational advantages
After successfully completing the Customer Service Excellence Course, participants contribute to their organization in the following ways:
The company will be able to keep clients for a long time, which will lower the cost of customer acquisition.
Customers that receive exceptional service are more likely to refer the company to others, which promotes business growth.
Businesses can get a competitive advantage in their sector by providing excellent customer service.
Staff who have received the most recent training and resources are more empowered and motivated. They are able to create stronger bonds with their clients, which is advantageous to both the client and the staff.
Increased sales will help the company become more profitable.
Create a favorable brand and reputation in the marketplace as a company that values its customers.
Personal advantages
Participants will gain the following benefits personally after completing the Customer Service Excellence training course:
Sales agents who have greater knowledge and skills typically handle challenging situations in a much more professional manner. This gives them more power and inspires them to work harder.
boosting the spirits of the sales staff because they will be more productive because they will be better prepared
improved listening and communication abilities
acquiring a growing range of customer service abilities that will help them advance their careers
Participants will be better equipped to meet their goals on schedule by developing an emotional connection and empathy with their consumers.
Customer Service Training Highlights
Course Outline
Module 1: Understanding your Customers and Product/Service Offerings.
Learning Objectives
Recognize Your Clients
Using Customer Personas to Improve Customer Knowledge
Defining Your Customer's Touchpoints with a User Journey Map
Know Your Offerings for Products and Services
Combining: Tailor your product and service offerings to your client's requirements.
Module 2: Developing Relationships and Improving Influence
Describe rapport.
Why is rapport-building crucial? Learn the advantages of developing rapport.
Effective Ways to Develop a Relationship with Your Customers
Active Hearing
Empathetic Hearing
Module 3: Managing Buyer's Remorse and Post-Sales Follow-Up
What exactly is the buyer's regret?
Why are post-sales and service follow-ups important? What are they?
Five efficient ways to follow up after a sale or service
The Post-Sales Follow-Up Procedure
Module 4: Addressing Service Opportunities and Challenges
What Problems Affect Customer Service?
Typical Service Challenge Types
What are service opportunities?
To solve service challenges and identify service opportunities, use effective questioning techniques.
Utilize effective verbal and nonverbal communication strategies to address service challenges
Module 5: Using the 5R Communication Approach, Increase Customer Engagement and Experience
Knowing how to handle complaints from clients with various personality types by understanding their communication style and changing your communication style
Utilizing the 5R Framework, handle objections and challenge clients or stakeholders with confidence.
To properly manage consumers' expectations, learn to speak assertively and positively.
Using "Pause and Ask" to transform grievances into chances
Module 6: Effective Service Recovery Techniques to Convert Dissatisfied Customers into Loyal Advocates
Steps for Effective Service Recovery: Redefining the Process
Utilize the approaches for service recovery to deal with escalating service issues.
How to quickly address service issues so that customers may once again have faith and confidence in your company
Turning Customer Success into Service Recovery, converting Unhappy Customers into Loyal Advocates
Module 7:Develop an efficient feedback loop to transform complaints into opportunities
Creating a Successful Feedback Loop to Transform Complaints into Opportunities
the phases of a successful feedback loop system, which include the method, the procedure, and the subsequent actions
Organizing Your Response
Creating a System to Gather, Examine, and Track All Feedback
Be open and honest when imparting knowledge to your employees.
 Module 8:Conclusion and evaluation
Activity reflections and learning transfer
Summary and conclusion of the learning assessment (MCQ)
Course outcomes
After participating in this engaging 2-day session, you will be able to:
Use the right techniques to improve your understanding of your customers, goods, and service offerings.
Showcase your capacity to connect with clients by utilizing communication techniques.
Give examples of the typical post-sales and service follow-ups.
Recognize the different service issues and chances that can come up during post-sales / service follow-ups.
Utilize the approaches for service recovery to deal with escalating service issues.
Utilize tried-and-true methods for handling customer service opportunities to convert skeptics into ardent supporters.
Who Should Attend
Senior marketing directors or managers
Relationship managers and
Customer relationship managers
Professionals in customer service, supervisors,
Team leaders, and managers
Sales experts, salespeople, and sales analysts
Entrepreneurs and founders of startups
Trainers Available for:
In-House Trainings
Online Training
2 Hours Crush Program
Half  Day Program
One Day Program
Two Days Full Program
Training Techniques
Power point Presentations
Engaging conversations
Case studies
Exercises in solving problems
Focus Group Conversations
Games in Management
Skits and modeling the part