Course Overview
A customer need is the motive that prompt the purchase decision. Companies can experience growth, innovation, and customer retention if they understand the following customer needs:
Service needs include: Empathy, fairness, objectivity, control, choices, information, and accessibility.Product needs include: Convenience, price, experience, design, reliability, performance, efficiency, and compatibility.
 What do customers typically expect from customer service interactions?
The fact that customer service is reactive must be noted. Having said that, there are a few things to remember to make sure you're offering first-rate customer service.
It's crucial to actually hear what their problem is before offering a solution. They might have a more complex problem that can't be addressed with a canned answer. Giving clients a prepared response that doesn't genuinely resolve their problem is the ultimate source of frustration. Automation is fantastic, but make sure it is benefiting customers.
Avoid requiring customers to repeat information
Nobody likes to repeatedly respond to or submit the same inquiries. It is not only inconvenient, but it also conveys to the client that nobody is listening or paying attention. Review the customer's history or profile in your ticketing system if you have one to familiarize yourself with their circumstance before
Tone can unintentionally come across as frigid in written communication because it is much difficult to explain in person. You may introduce expressions like "I'd be pleased to help with that" or "Hope your day/week is going well" to project some warmth.
Customers want their issues resolved, and they want them fixed as soon as possible. If you are unable to handle their problem right away, let them know when it will and keep them updated. Avoid ghosting them.
Customers simply want a solution that solves their problem quickly and painlessly. Keep your messaging straightforward and concentrate on how your brand will help the buyer.
Treat your consumers as real individuals, not just spreadsheet statistics. In conversations, address them by name and adjust your messaging to the buyer persona that most closely matches them. Customers can tell that your brand is committed to meeting their needs by adding a personal touch to your marketing.
Does your product or service surpass competition or offer customers more affordable option? Justify their decision to select your good or service over those offered by competitor.
Openness is the simplest way to win customers' trust. Nobody wants to experience deceptive, bait-and-switch marketing. Be truthful about the capabilities and cost of your product or service.
It's usually recommended to give consumers the tools to help themselves, such as a knowledge base, receiving additional assistance when they need it shouldn't be challenging. It's critical to respond to customer needs whether providing phone, email, or chat help.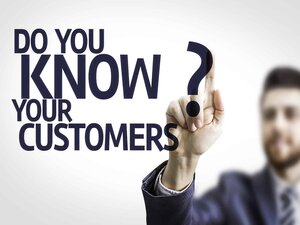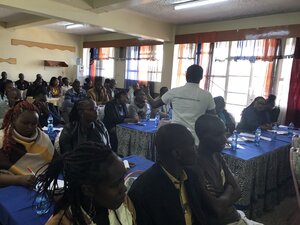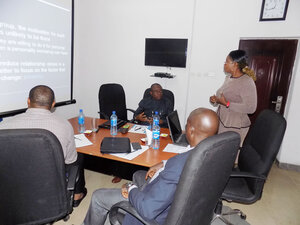 Course  Objectives
Learn the value of providing excellent customer service and how it affects your company.
Recognize the critical impact that psychology plays in offering exceptional customer service.
Make good connections and assume accountability for your client's experiences.
Engage with consumers and pay attention to both spoken and non-spoken indications.
By relating to and empathizing with your customers, you can create enduring relationships.
By attending to their requirements, identify and fix client issues.
Offer customers products and services that go above and beyond their expectations.
Organizational advantages
After successfully completing the Customer Service Excellence Course, participants contribute to their organization in the following ways:
The company will be able to keep clients for a long time, which will lower the cost of customer acquisition.
Customers that receive exceptional service are more likely to refer the company to others, which promotes business growth.
Businesses can get a competitive advantage in their sector by providing excellent customer service.
Staff who have received the most recent training and resources are more empowered and motivated. They are able to create stronger bonds with their clients, which is advantageous to both the client and the staff.
Increased sales will help the company become more profitable.
Create a favorable brand and reputation in the marketplace as a company that values its customers.
 Personal advantages
Participants will gain the following benefits personally after completing the Customer Service Excellence training course:
Sales agents who have greater knowledge and skills typically handle challenging situations in a much more professional manner. This gives them more power and inspires them to work harder.
boosting the spirits of the sales staff because they will be more productive because they will be better prepared
improved listening and communication abilities
acquiring a growing range of customer service abilities that will help them advance their careers
Participants will be better equipped to meet their goals on schedule by developing an emotional connection and empathy with their consumers.
Customer Service Training Highlights
Course Outline
Why should I care about customer service?
Why businesses lose clients
What is the value of a customer?
Providing outstanding client service
Red flag phrases
What clients desire
Developing a relationship with your customers
Addressing grievances and resolving client issues
Employing persuasive communication techniques with clients
Dealing with challenging clients
Who Should Attend
Senior marketing directors or managers
Relationship managers and
Customer relationship managers
Professionals in customer service, supervisors,
Team leaders, and managers
Sales experts, salespeople, and sales analysts
Entrepreneurs and founders of startups
Trainers Available for:
In-House Trainings
Online Training
2 Hours Crush Program
Half  Day Program
One Day Program
Two Days Full Program
Training Techniques
Power point Presentations
Engaging conversations
Case studies
Exercises in solving problems
Focus Group Conversations
Games in Management
Skits and modeling the part