Course Overview
The idea of dividing one's time and energy between work and life is referred to as work-life balance. It might be difficult to strike a balance between work and life. Making time for one's profession, family, friends, and self-care can be challenging as well. Advanced Learning Programs' work-life balance training programs will provide you with a better understanding of the idea.
Employee stress is reduced through work-life balance. Stress and discontent occur when someone spends most of their days engaged in work-related activities and feels as though they are ignoring other significant aspects of their lives. Employees who neglect their own needs eventually produce less and are less productive. Anyone can achieve work-life balance by being very good at time management. If you let the day at work go on too long, you're  stealing precious leisure and family time
It's important to handle your personal and professional lives well. It will enable you to get the outcomes you want in the majority of circumstances. Maintaining a healthy work-life balance will improve your productivity and satisfaction while preserving your mental and physical well-being.
You can get advice on how to balance your career and personal lives from a work-life balance training course. You'll be able to better manage your time as a result. After that, this course will help you concentrate on prioritizing work and defining precise goals. In the end, it will lead to improved communication between you and your family and coworkers.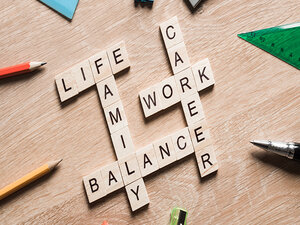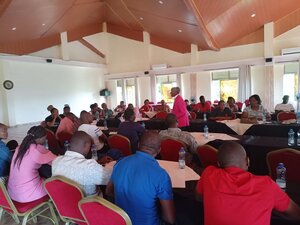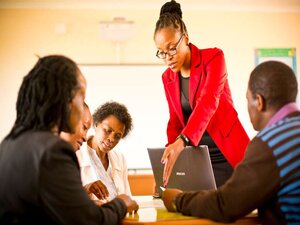 Course  Objectives
Recognize the advantages of a work-life balance.
Recognize the symptoms of a life out of balance
Discover your employer's resources for leading a healthy lifestyle.
Telephoning skillfully
master goal-setting and time management
Leave your home stress at home and your job stress at work.
Work effectively at a home office.
control time
Determine the best work strategies for you.
Spend time alone to improve your home life.
Set a line separating work and home
Balance your time between work and home.
How to control your stress
Management & Supervisory Training Highlights
Course Outline
Lesson 1: Starting Items for Housekeeping
Goals of the Pre-Assignment Review Workshop
The Action Plan for Parking Lots
Lesson 2: Benefits of a Healthy Balance
Why It Matters
Higher Productivity
Enhanced Physical and Mental Health
Lesson 3: Signs of an Imbalance: Enhanced Morale
Health Dangers
Absenteeism
Lesson 4: Burnout Stress Case Study: Employer Resources
Increase Employee Control and Request Employee Suggestions
Lesson 5: Urgent vs. Important Matrix – Employee Assistance Program (EAP) Reward Your Staff
Practice saying "no"
Be flexible.
Lesson 6: Pareto's 80/20 Principle Case Study
Setting SMART Goals with the Three P's
Lesson 7: Case Study on Prioritizing Your Goals
Lesson 8: Telecommuting, Job-Sharing, Job-Redesign, and Flexible Scheduling
At-Work Leave
Stress can stay at home.
Dividing Up Big Tasks
Delegate and set precise objectives
Lesson 9: Work Stress at Home
Switch off your phone
Spend some time alone
Keep Your Boundaries.
Lesson 10: Stress Management
Lesson 11: Working in a Home Office: Getting Enough Sleep Self-Assessment
Constructing a Home Office
Creating Limits
Managing Distractions
Lesson 12: Establish a schedule and follow it
Concluding Remarks and Lessons from the Wise Parking Lot
completion of evaluations and action plans
Who Should Attend
Senior marketing directors or managers
Relationship managers and
Customer relationship managers
Professionals in customer service, supervisors,
Team leaders, and managers
Sales experts, salespeople, and sales analysts
Entrepreneurs and founders of startups
Trainers Available for:
In-House Trainings
Online Training
2 Hours Crush Program
Half  Day Program
One Day Program
Two Days Full Program
Training Techniques
Power point Presentations
Engaging conversations
Case studies
Exercises in solving problems
Focus Group Conversations
Games in Management
Skits and modeling the part