Course Overview
For an employer aiming to foster a more diverse and inclusive workplace, this course is strongly advised. It is critical to comprehend what workplace diversity entails. A workplace diversity training course will cover how individuals differ within a company. Diversity encompasses how people identify with themselves and are seen by others.
Diversity in the workplace comprises clear distinctions between individuals in terms of race, gender, ethnicity, age, religion, sexual orientation, and citizenship status.
Leaders must comprehend their backgrounds to properly manage diversity in the workplace. They also need to understand how their actions and ideas may influence how they make decisions in a multicultural setting.
This training is for you if you want to teach your workers how to deal with diversity at work.
Employees will learn best practices for dealing with people through this workplace diversity training session. This course can teach workers how to break down barriers due to their various origins (ethnic, social, political differences, etc.). The ultimate objective is to function as a cohesive and effective team.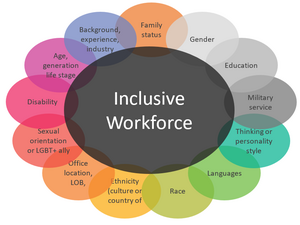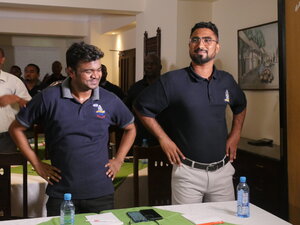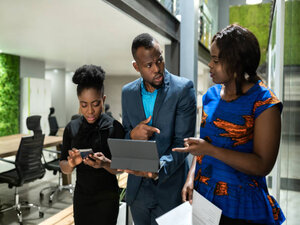 Course  Objectives
Gain knowledge of preconceptions and prejudices, how they form, and understanding of one's opinions.
Learn how to remove obstacles to diversity in the workplace with these helpful tips.
To communicate more effectively with a diverse population, one should work on improving their listening skills and using good questioning tactics.
Learn the value of nonverbal cues in both your own and other people's communication.
Learn how to promote diversity at work while avoiding and combating discrimination.
Develop a support structure and learn how to respond to individual concerns to manage the resolution process in your organization.
Learn how to professionally document, examine, and handle situations with diversity.
Learn how to put a preventative system in place to lessen hurtful or discriminatory circumstances and prevent them from happening again.
Management & Supervisory Training Highlights
Course Outline
Lesson 1: Starting the Workshop Goals
Lesson 2: Understanding Diversity
Diversity: What Is It?
Similar Phrases and Concepts
A Quick History
A Legal Summary
Lesson 3: Understanding Stereotypes
Biases vs stereotypes
How to Identify Your Baggage
What This Means and Why It Matters
Lesson 4: Dismantling Barriers
Your Personal Approach Must Change
encouraging changes in the workplace
Promoting social transformation
Lesson 5: Verbal Communication Skills
There is a difference between hearing and listening.
Posing Queries
Lesson 6: "Communicating with Power": Nonverbal Communication
Bodily Expression
Your Signals to Other People
Lesson 7: Being Proactive in Supporting Diversity in the Workplace
It's Not What You Say, It's How You Say It
Keeping Discrimination at Bay
How to Prevent Discrimination
Lesson 8: Coping with Discrimination
Determining whether you have experienced discrimination
Retaliation Techniques
Selecting a Plan of Action
Lesson 9: Responding to Diversity Complaints as an Individual
Getting Involved in a Complaint: What to Do
Recognizing your Position
Building a Support Network
Lesson 10: How to Handle Manager Complaints About Diversity
Keeping a complaint record
Finding the Right Course of Action
Choosing a Course
Lesson 11: How Should an Organization Handle Diversity Complaints?
A Complaint Being Received
Selecting a Reaction
Understanding the Complaint
Lesson 12: Concluding
Wisdom from the Elders
Evaluations and Action Plans
Who Should Attend
Senior marketing directors or managers
Relationship managers and
Customer relationship managers
Professionals in customer service, supervisors,
Team leaders, and managers
Sales experts, salespeople, and sales analysts
Entrepreneurs and founders of startups
Trainers Available for:
In-House Trainings
Online Training
2 Hours Crush Program
Half  Day Program
One Day Program
Two Days Full Program
Training Techniques
Power point Presentations
Engaging conversations
Case studies
Exercises in solving problems
Focus Group Conversations
Games in Management
Skits and modeling the part